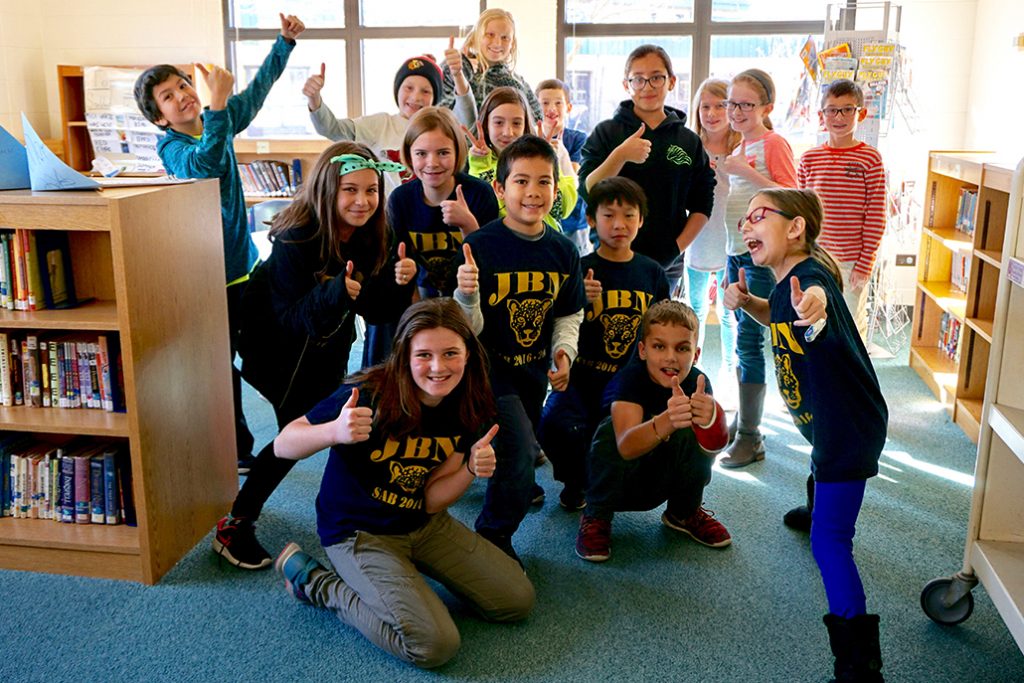 Congratulations to the 2021-22 Student Advisory Board!  
Mrs. Bach and Mrs. Phillips would like to thank all of the brave students at JBN who put themselves out there and applied for Student Advisory Board.  We are so proud of you!  If you were not chosen for this years student council, don't forget that everyone had the opportunity to opt in on the application to help with special projects that come up throughout the year.  We will be contacting you for further information.
Finnegan Callan
Clara Cleghorn
Emilio Zuniga
Charlotte Marshall
*Jacob Ray
Kelly Banahan
Samantha Thorne
Nathan Shillair
Nora Vance
Georgette Smith
Natalie Verde
*Ezlynn McKnight
*Ryan Amador
Amber Scroggins
Harlow Weisman
Isla Yoder
*Noah Lechnick
Anna Kadochnikova
*Aarav  Ankola
*Owen Bradley
Gianna Tarmichael
*Executive Board Leaders
All SAB students and parents please check your email by Monday for further information on meeting dates, snack schedules and t-shirt orders.  Any questions or concerns can be directed to Mrs. Phillips or Mrs. Bach.
michelle.bach@bps101.net
julie.phillips@bps101.net
—————————————————————————————————————————————————————————————————————————————————————–
Student Advisory Board (SAB)
Who: 3rd, 4th & 5th Graders
What: SAB offers leadership opportunities for students. Students in this club focus on improving their school, town and larger global community. Students brainstorm, propose, plan and then bring to life projects that make our community a better place. Our group meets 2x a month on Thursdays before school at 7:45am. Mrs. Bach and Mrs. Phillips are the teacher leaders of this group.
When: Informational meeting Sept 10th 8:45 am
-Applications due September 17th at 8 am
-SAB Membership announced Sept. 17th at 5 pm on this page.
-Meetings dates and times will follow.
Where: In-person in LRC
Sign Up HERE: SAB Form for 2021-22