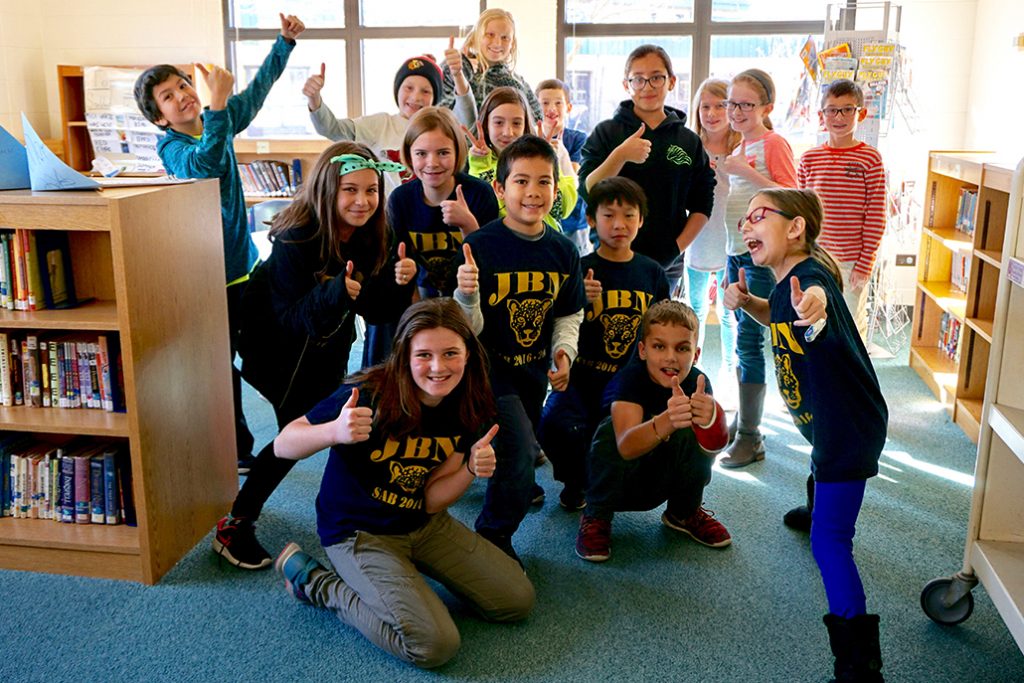 SAB
It was a very difficult decision to choose students from the many amazing applications that were submitted.  We have so many students who consistently show the 3B's, follow CHAMPS and  show the characteristics of good leadership.  We would like to remind students who did not get chosen that SAB has several opportunities throughout the school year for students to help out with projects.  We will definitely be looking to the students who were brave enough to put themselves out there and try for the position!
2022-23 Student Advisory Board
Executive Board
Georgie Smith 5B
Jacob Ray 5B
Charlotte Marshall 5B
Will Basi 4H
Nora Vance 5R
 5th Grade     
Jessica Beltran 5B
Andrew Orseske 5B
Evan Renteria 5B
Nathan Shillar 5B
Natalie Verde 5B
Travis Pfautz 5B
Samantha Thorne 5V
Keimar McGill 5V
Ivy Wit 5R
Kelly Banahan 5R
Maelyn Selvik 5R
Layne Peyton 5R
Mae Shoaf 5R
4th Grade
Addison Bakker 4B
Emilio Zuniga 4A
Finn Callan 4A
Maddox Cheesman 4A
Clara Cleghorn 4A
Ellenora Horne 4H
Hailey Nunez 4H
Sarah Kennedy 4H
3rd Grade
Colton Szarszo 3P
Justin Sleeth 3R
Finley Matthews 3P
Scarlett Zurita 3R
*We will be sending communication to 2022-23 SAB families early next week with information before our first meeting on Oct 14th at 8am.
—————————————————————————————————————————————————————————————————————————————————————–
Student Advisory Board (SAB)
Who: 3rd, 4th & 5th Graders
What: SAB offers leadership opportunities for students. Students in this club focus on improving their school, town and larger global community. Students brainstorm, propose, plan and then bring to life projects that make our community a better place. Our group meets 2x a month on Friday before school at 8am. Mrs. Bach and Mrs. Phillips are the teacher leaders of this group.
When: Informational meeting Sept 15th 8:45 am
-Applications due September 23rd at 8 am
-SAB Membership will be announced Sept. 30th at 5 pm on this page.
-Meetings dates and times will follow.
Where: In-person in LRC
Sign Up HERE: SAB Form for 2022-23