Drop-off Procedures
Here is a video about our drop-off procedures.
Here is an aerial map of the process.
How to use our drop off zone
Drive South on S. Prairie St. Turn left on Chestnut St. Chestnut will turn into William Wood Drive and will lead you to the front of the school building. This is a two lane one-way road. Please stay on the left if you are moving and pull over to the right if you are dropping children off. ALL students must be dropped off on the curb side, NOT on the driver side of the vehicle. If you would like to park, there is a parking lot just past the loop that you can pull into and park.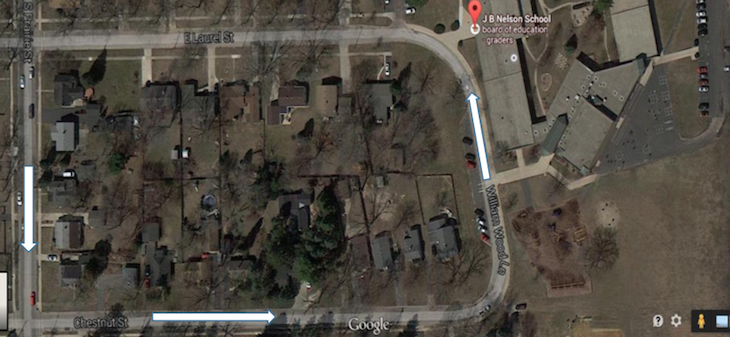 How to navigate the drop-off lane
Pay attention to the signs that are posted along the route and adults that direct traffic before and after school. It is very important that each car pull forward so that we can fit as many cars as possible in the line. The yellow star in the picture below shows where there is a sign that shows parents where to start the drop off line. Please do not talk or text on your cell phone in the car line, as this is illegal and unsafe.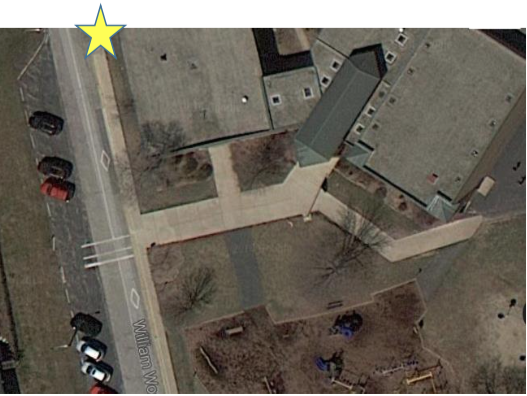 Kindergarten drop off in middle of the day
Buses will park before the stop sign. Please drop off AFTER the stop sign and crosswalk.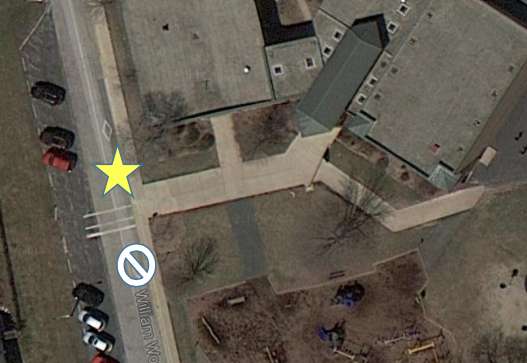 If you park your car, it is very important that you escort your child through the Crosswalk rather than allowing them to cross alone.
Second grade students will be having their recess. If you would like to give child time to play, you must stay and supervise your child as the lunch supervisors are only responsible for the second grade students.